C-wizz here...... hope yall got to know me already.... we are looking for artist to team up with .... producers/rappers/singers/hell in a strech even bands..... now I am put in charge of listening to the music... for i enjoy it. and two.. esp. for prod., i have a great ear for talent.. you can send stuff through the shoutmix... or u can email me @cwizzproductions@gmail.com ONLY SEND ONCE... im a producer i got so many emails it ain't even funny..... and i will have em heard within 24 hours gurrentted with feedback.... Send your contact info, name, age, how long you been working (idc if what u send is ur first tape).... and if yall need me for ?'s or help in rapping or producing... hit @cwizzproduction or my aim: cwizzproductions ... i'm humble, i have no problem helping yall...
peace,
c-wizz
***When the Perfect Execution is done,what do we have?***
EDIT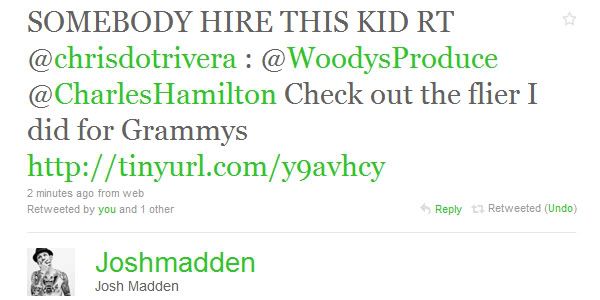 DONT FORGET HOMIE!! LMAO!
im ILL 0_0
#shamelessPLug
Sorry Cwizz, didnt mean to jack your post
(yes i did)
**plays them EXCLUSIVE Lyriqs Tracks**